The mission of the Vinings Community Conservation Alliance (VCCA) is to advocate for the completion of the "Vinings Vision" plan, which is the plan that was jointly developed and approved by the community and the Cobb County government. It is Cobb County's master plan for the future development of VInings.

MISSION SUMMARY:
Design, implement, and manage a community master plan using professional firms along with community input and focus groups.


Generate funds through grants, foundations, gifts, and government sources.


Allocate funds received in appropriate projects and disperse in keeping with plan priorities and development projects.


Communicate with Cobb County and the Vinings community directly and through our community partners concerning the status of projects undertaken to implement the Vinings Vision Plan.


Maintain a partnership relationship with Cobb County.


Click here for the Vinings Vision Plan.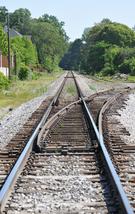 ​BERT SMITH (President)

KIPP BUIS (Treasurer)



CAL DORTCH (Past President)
TIM WOLFE (Secretary)

TERRY BLACKWELL
MARGARET HUTCHINSON



CHUCK LECRAW



KEN LYNCH



LISA RIEVES



​BEN WEINBERG



​NICOLE ZAGHIKIAN



​